Office & Medical Furniture
Office Supply is Cayman's go-to place for office furnishing and equipment! We provide stylish, ergonomic, and quality assured products including chairs, desks, storage equipment, filing cabinets, and more. We even supply and install products designed for high traffic use such as medical offices, hospitals, schools, and hotels.
Shop our products in-store or sit down with one of our business to business account executives for a consultation and custom interior design plan for your office.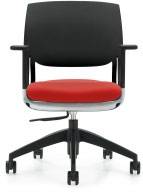 Chairs
The right office chair can have a significant impact on the long-term health and productivity of you and your employees. With so many options, selecting the right one can seem difficult, but the experts at Office Supply are here to help! Our staff can help you ergonomically optimize your workspace with a chair that fits you and your staff as well as your budget.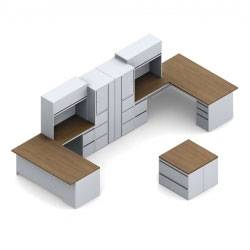 Office Suites and Desks
Whether you're looking for a sleek open concept suite or a custom built executive office, Office Supply offers a range of products to match any design style. Our product and design team at Office Supply manages everything from singular office refurbishments to entire office block remodels! We even supply adjustable desks and multiple configuration options so you can create a unique office style that's tailored to your needs.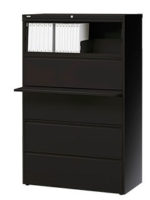 Tables, Storage, and Filing
Make a great first impression to both employees and customers with well-designed meeting areas, reception rooms, and office storage thanks to Office Supply's stylish and functional range of tables, storage, and filing units. We carry a variety of designs and colors to match any office or help you design a new one!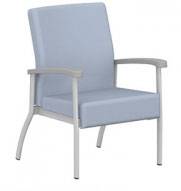 Health Care Equipment
Whether your company specializes in elderly care, short-term medical care, or hospitality, Office Supply offers an excellent range of products for specialized seating, tables, and storage units.
Looking for something in particular?